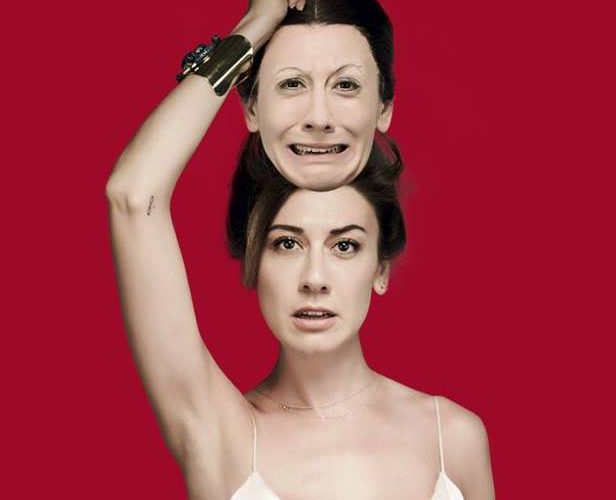 03 July 2018

•

Cecilia Gaudenzi
Italian comedian, the top 5 professionals of laughter
READ ME IN

Italiano
«Laughing extends life and is good for the heart. It cheers us up, turns a bad day around and makes us beautiful. Making people laugh is a quality that illuminates people and, fortunately, there are those who have turned this skills into a job. Let's find out the top 5 of the most beloved Italian comedian of the moment.»
Laughing is serious matter! To do this we use 80 muscles of the body, of which only 15 are to be found on our face. Laughter passes through the mouth, eyes, cheekbones, belly, heart and soul. When we laugh the benefits for our health are many. We exercise, we relieve stress and tension, we strengthen the immune system thanks to the increase of antibodies, the oxygenation accelerates and the release of endorphins makes us feel sensations of well-being. Each of us laughs differently, each one has its own codes. We express ourselves, we communicate, we seduce, we break the ice. Laughter is contagious and when we connect, we are better together. After a laugh we are positive, optimistic and we never get enough. Laughing is a serious matter, as well as knowing how to make others laugh too. It is about character, sympathy and attitude, and fortunately there are those who have built a career around this skill: we'r e talking about the so-called laughter professionals. Maybe it's due to our sun and our beautiful land, but we can consider Italian comedian among the funniest around.
As Italians, we can boast a long and beautiful list of characters who make us laugh thanks to their irony: from one man shows like Enrico Brignano or Claudio Bisio; the historic Guzzanti family; the masters of the sketch like Ale and Franz, Lillo and Greg or Geppi Cucciari; the former Iene, Luke and Paul or Frank Matano; the irreverent Luciana Littizzetto and the evergreen Nino Frassica. Then there are the youtubers. And we have very funny ones, from ThePills to Actual, without forgetting Le Coliche e molti altri. and many others. We could go forever, and that's why choosing the top ones for out list was very difficult. After a long meeting, however, we've come to a conclusion, drawing up one of our top 5 of the most exhilarating Italian comedian!
Without doubt one of the most beloved characters in the audience, among the Italian comedian that will make your stomach hurt out of laughter is Virginia Raffaele. It is enough for her to appear on a broadcast that audience reception and number of plays will sky rocket. Virginia Raffaele has expressiveness in her blood. Born in Rome in 1980 from a circus family, she grew up in the EUR lunapark that her grandparents had founded in the 1950s. She studied acting and singing but it was certainly in the moments spent in the Capitoline playground that Virginia drew so much inspiration. She made her debut in 2001 with the comedy trio Due interi e un ridotto, which she herself had founded. Then there is the theater, a lot of it, and after a little less than ten years come the first appearances in tv series and participation in TV and radio broadcasts. In 2009 she enters the cast of the Mai Dire Grande Fratello Show, where she throws herself in parodies of characters of the 9th Big Brother. But it is a year later, in the cast of  Quelli che il calcio, that she starts with her amazing imitations. The criminologist Roberta Bruzzone, Federica Pellegrini, Nicole Minetti, Belén Rodríguez and Francesca Pascale were amongst her most successful ones. But the list is much longer than that: in fact there are also imitations of Ornella Vanoni, Sabrina Ferilli, Carla Fracci and Donatella Versace. So the success is not long in coming, the ratings hit a peak and the videos of her performances hit thousands of views. In 2016 Carlo Conti chose Virginia Raffaele as co-host for the 66th Sanremo Festival, together with Gabriel Garko and Madalina Ghenea. Spiritual and energetic, she dominated the Ariston stage like few could, giving the festival that spark it was lacking. Performance is the " one woman show " on tour in the theaters since 2015, in which she brought imitations of the most beloved characters from the audience. Then, in 2017, she engages in Facciamo che ero io, the first TV show conducted and designed by her.
Edoardo was born in Rome in 1987. He has two souls, one that leads him to enroll in Law and the other that leads him to the Academy of Comedy in Rome. It does not take long for Edoardo Ferrario to understand what the "right" path is. In fact, he devoted himself to his monologues very early on, taking them to the premises of the capital, from Trastevere to San Lorenzo, also performing in English for tourists. After several appearances on the Ottovolante broadcast of Radio2, in 2012 Sabina Guzzanti wanted him as a contributor to the texts in the Un, Due, Tre, Stella! program, on air on La7; the following year he changed Guzzanti sister and in Caterina's program La Prova dell'Otto he interprets for the first time the character Filippo "Pips" De Angelis. Temi Caldi was his first stand up comedy shows. He is one of the most loved Italian comedian and yet another confirmation comes in 2014 from the views, millions of views, of  Esami- La serie the webseries he conceived, wrote and interpreted, then awarded at the Taormina Film Fest and at the Roma Web Fest as best Italian webseries. In his hilarious sketches he tells the daring adventures of university students, faculty by faculty. In the end, he didn't leave university and, in addition to making it into a subject for his sketches, he also completed it and graduated. Again in 2015 he received the " Premio Satira " at Forte dei Marmi and worked with Serena Dandini at the Staiserena program. The following year it's the time for Post-Esami, the second season of his successful web series. In the meantime, on Radio2, he leads The Sociopatici with Andrea Delogu and Francesco Taddeucci. For two years now he's been part of the cast of Quelli che il calcio on Rai2 and he brings his new stand up comedy show in the theaters, the Edoardo Ferrario Show.
However you try to define Paola Cortellesi,born in Rome on November 24, 1973, you will go wrong. Or you get it right. Italian comedian? Actress? Yes, sure, and many movies too. In 2011 she won the David di Donatello award for best actress for Nessuno mi può giudicare by Massimiliano Bruno. Hostess? Yes, sure. Starting from 2000 with Mai dire gol,  then Zelig with Claudio Bisio, and again Sanremo in 2004. Then the programs with Gianni Morandi and Laura Pausini, where she presents, imitates, sings and recites. The voice that sings Cacao Meravigliao, imaginary sponsor of the historic transmission Indietro Tutta! is hers, and she was only 13 years old at the time. She does a lot of radio and a lot of civil commitment as a testimonial for campaigns, especially in defense of women's rights. It was she who opened the latest edition of the David di Donatello with a moving but strong monologue, based on a text by the journalist Stefano Bartezzaghi, interpreted with that intensity that distinguishes her and that she knows how to alternate so well with its typical comic tones.
Born in Rome on March 23 1971, Andrea Rivera is not only one of the most hilarious Italian comedian, but also an actor and songwriter, as well as a faithful companion to Pigna, his dog. We met him on the occasion of  Eterna 2771: birthday of Rome and his sympathy, calmness and spontaneity cannot be forgotten. Andrea looks at you and speaks, really. For him, cinema is a sequence plan, indeed "consequence" of his life and in his interpretations he puts all of himself. Street artist, Teatro Canzone and a lot of improvisation, these are his figures, while Giorgio Gaber is his inspiration. So much so that in 2004 he received the jury's mention of the Gaber Prize for "talent and courage". In Trastevere he's performed on the streets and in many clubs, animating the evenings of those who had the good fortune to listen to him. His irony is sought after, but within everyone's reach: there are, in fact, criticisms and denunciations to society and the trends of today. Then there are his Youtube videos, deliberately "dirty" because he is a Pasolinian (fan of the director Pasolini) and he is not interested in doing trivial, stuck up things. The exhilarating monologues, from the districts of Rome to Le Medicine, through the busy ones, are all written and interpreted to perfection.
We're once again in Rome, a city that in 1976 was the birthplace of Caterina Guzzanti. If we put in line a long list of characters, the daughter of journalist Paolo and the sister of Sabina and Corrado come to life, the two also among the most appreciated Italian comedian of all time. With them she takes her first steps in the Pippo Chennedy Show. It was 1997, and soon she starts molding into her own gags, though continuing to support them in other TV programs, from the Historical L'Ottavo Nanao to Il Caso Scafroglia. Soon she "becomes" Sarah Palin, Mariastella Gelmini, The Facebook girl, Susanna who has a visceral addiction to social networks, Biondic, Miss Italy, a girl so stupid who's unable to give sensible answers; and again Orsetta Orsini Curva Della Cisa, who treats the gardener Pippo like a dog; then there is Esperanza Panicucci, the invented sister of Federcia Panicucci, Angelo and Vichi, employed in the social service for Casapound. Programs she featured in cannot be counted. Bulldozer, then alongside Gialappa's Band in their Mai dire… and then TV series and cinema: Boris among all, an absolute cult.
Photo Cover: Pagina FB Virginia Raffaele
Cecilia Gaudenzi
READ ME IN

Italiano