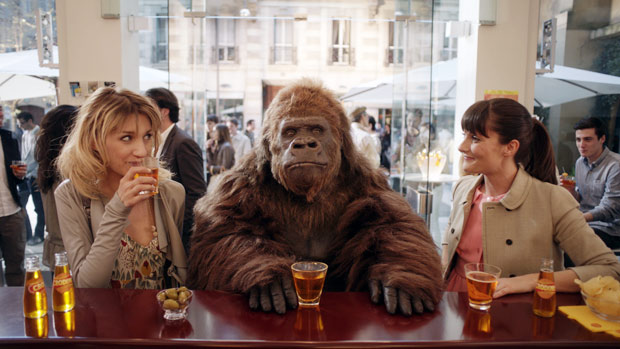 05 July 2018

•

Carolina Attanasio
TV adverts in Italy: when advertising is the best on TV
READ ME IN

Italiano
«Raise your hand if you're among those who do not change channels during TV commercials. There you are, we know, and we also know that advertising, sometimes, is the only good reason to turn on the TV. Read on to learn about the perks of Italian TV adverts …»
In the incessant noise of contemporary TV, full of content and poor in ideas, TV commercials continue to be the flash of genius that wakes us up from the 15 min sleep on the sofa. Not all of them, for heaven's sake, sometimes you really wonder what the heck goes through the mind of a creative: often, however, those 30 seconds designed to convince you to buy things that you do not need are small works of art, or at least of pure comedy. Certainly, some TV commercials have become part of Italian culture in all respects; their claims have now become idioms. How many times have you said " And who am I, Santa Claus? » like the Bistefani biscuits, or« What do you want more from life?»(To which you have already answered),« No Martini, no party »,« Power is nothing without control »like Pirelli. We could go on for a long time quoting brilliant Italian TV adverts that have become part of our language.
Italian TV adverts  undergo the same cycle of the seasons, or geological eras: years and years of total flatness, followed by periods of sharp irony and fun, followed in turn by rain and unsuccessful attempts to make us laugh. On Christmas spots, however, I shall glide deliberately, also because we have spoken about it more in recent months. In any case, although the Anglo-American tradition linked to TV commercials is hard to beat, Italian creativity deserves praise too, even in this sector. Without bothering the various Armando Testa, i Carosello e le "Milan to drink", let's dive into a rundown of the best Italian TV adverts chosen randomly over time. To quote them all, it's impossible. To laugh a bit, that's always possible.
È pronto, Buitoni (Food is ready)

Fresh out of the creative studios, è pronto Buitoni is already destined for the Olympus of TV commercials and will soon be considered a catchphrase. Who has never heard yelling «it's time to eat! » from the kitchen?
Breakfast according to Motta
The absolute genius of the Italian TV adverts of recent times, is a the long-awaited desecration of the perfect family, the one with super cliché jokes and exaggerated happy endings. Followed closely by other commercials, with all due respect to the other members of the unfortunate family, it's so fun tand manages to make you really like Buondì.
Energy goes beyond what we see, Enel
Grab 3 minutes and a couple of tissues. Among the most engaging Italian TV commercials, Enel has certainly made a point, in 2006, with this institutional campaign. An exceptional storyteller, Giancarlo Giannini, and three stories with a common denominator: energy goes far beyond what we can see.Chapeau.
Casa Surace for Ferrero
Resume your smile with this. The eternal dichotomy beetween North and South, of Italy is a bit stereotyped and a bit true, but when "you can't see anymore because of hunger " it does not matter if the spot is on television or for the web, the important thing is to eat on it.
Possibilandia, Tuc
Halfway between an amazing stroke of genius and the most idiotic commercial of all times, in Possibilandia anything can happen: definitely among the Italian TV adverts to remember.
Crodino, the non-alcoholic blond…
It looks like a joke, " A gorilla enters a bar… " and there is more to laugh in other episodes. And don't tell us that you have never called your trusted bartender Dino, like the commercial…
Lavazza's Paradise

In the beginning it was Carmencita in Carosello, and from then on Lavazza never stopped making us laugh.  Some of the most well-known characters on Italian television have featured on its Paradise, consolidating the notoriety of one of the most associated with Made in Italy brands in the world.
Scratch and win
Ponciponcipopopò.
No Martini, no party
How could we miss Martini in this random review of the best Italian TV adverts? Armando Testa signed this campaign 10 years ago, which has now become an evergreen of all your alcoholic evenings.
A phone call extends life, Sip
If you do not remember this spot, there are two things happening: either you are younger than me or you have a memory worse than mine (in which case, I'm really sorry for you). When Telecom was still called Sip and Armando Testa (always him) was the master, this commercial in episodes became the must of Italian TV adverts, also because it tells a typically italian way of being: talking as if there was no tomorrow.
Seize the moment, Fiat
The one and only, one of the most popular television commercials of all time, it does not matter if you do not remember why Fiat did it (the over-valuation of the used at zero-rate, a very sad expression compared to the genius of this commercial). She argues to death with her boyfriend and the neighbor – beautiful – is already behind the door ready to attack. In fact, I have not seen men like this since 2002.
Carolina Attanasio
READ ME IN

Italiano