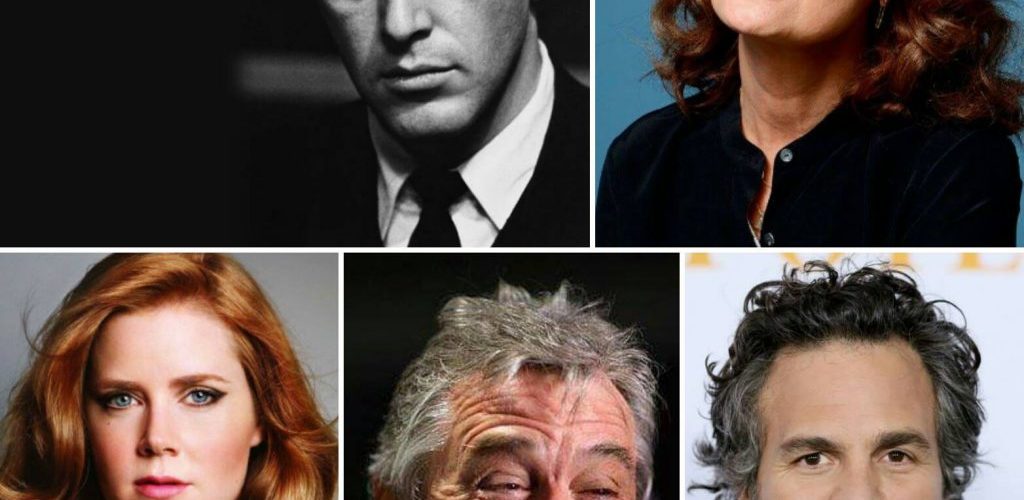 19 July 2018

•

Snap Italy
Actors of Italian Origin: the tri colored flag waves in Hollywood
READ ME IN

Italiano
«Did you know that Amy Adams was born in Vicenza? Or that Al Pacino is the son of Sicilian immigrants? Here are some of the actors of Italian origin who have and continue to make Hollywood great»
From Robert De Niro to Leonardo Di Caprio, there are many stars of Italian origins who are famous all over the world. For some it is enough to just read the surname, there are many more that one wouldn't expect and you need to take a look not too far into the genealogical trees of these actors to discover their Italian origins. Here are a few actors of Italian origin that you did not know.
When one speaks of Italian-Americans, or rather of the great actors of Italian origin you cannot start with anyone other than Robert De Niro. The true name of Robert De Niro Jr, whose father was two-time Oscar winner Robert De Niro Senior, was originally Di Niro but was badly transcribed due to a matter of its pronunciation upon arrival in America. Originally from Ferrazzano, in the province of Campobasso, Robert De Niro (who also acted in Italian film Manuale d'amore) grew up in Little Italy, and for this reason he defines himself as a proud Italian-American, having also officially received his Italian citizenship in 2006. Another iconic actor with Italian origin is the great Al Pacino. Short for Alfredo, Al James Pacino was born in New York to Sicilian immigrants, Salvatore Pacino, from San Fratello in the province of Messina, and Rose Gelardi, also of Italian origin, from Corleone in the province of Palermo. This is the same Corleone that will give the name to one of the most famous characters, Michael Corleone, from the move The Godfather, by Francis Ford Coppola.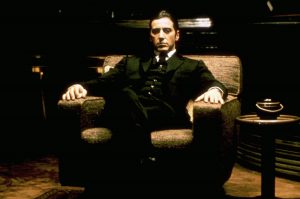 Speaking of one of the great American directors, the automatic connection is Nicolas Cage. Not everyone knows that, as a matter of fact, the full name of this Oscar winning actor is Nicolas Kim Coppola and that he is indeed the nephew of Francis Ford Coppola and actress Talia Rose Coppola, as well as the cousin of director Sofia Coppola and the nephew of composer Carmine Coppola. His Italian origins come from his father, whose parents were from Bernalda in the province of Matera. The young Nicolas decided to change his name at the beginning of his career in order to be able to find success as an actor without the help of his famous family.
There are plenty of actors with Italian origin who have made Hollywood great and we can continue with Leonardo Di Caprio, a name that could not be more Italian. The grandparents of Leonardo Di Caprio, were in fact Salvatore Di Caprio and Rosina Cassella, both from Trentola Ducenta, a town in the province of Caserta. The name Leonardo was chosen because during her pregnancy, his mother felt his first kick while looking at a painting by Leonardo Da Vinci in the Uffizi Gallery in Florence.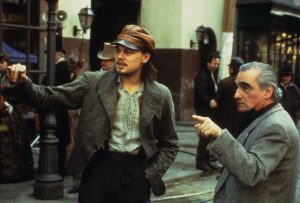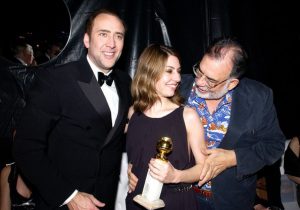 Another of the most important actors with Italian origin and an obvious name is Giancarlo Esposito, the star of Breaking Bad. The last name instantly recalls Naples and there are countless blunders with pronouncing his name correctly, which the actor always in spite of himself tries to correct. This actor also has his Italian citizenship and is the son of Giovanni Esposito, a carpenter originally from Naples.
Half from Campania is actor Bradley Cooper, whose grandfather Angelo Campano was a policeman in Naples, while his grandmother was from the town Ripa Teatina in Abruzzo. From here is where her grandson claims to have inherited a passion for cooking, especially anything Italian.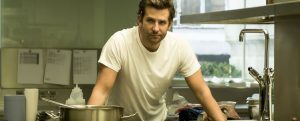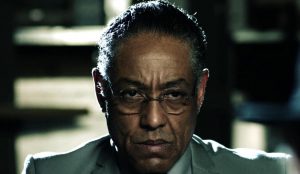 Returning to Italian actors with obvious last names, is the great Danny Devito, another Italian-American whose parents immigrated from the San Fele province of Potenza. Another is Vincent D'Onofrio, son of an Italian pilot. There is also James Gandolfini who died in Rome a few years after his famous role as the crime boss Tony Soprano in the TV series The Sopranos. The actor was in fact of Italian descent, he is the son of Joseph Gandolfini who originated from Tiedoli in the province of Parma and his mother ,Santa Penna, comes from Naples. Continuing with Mark Ruffalo, the Hulk from the Marvel films, fell in love with Italy thanks to his Calabrese roots: his grandfather Frank, in fact, was from Girifalco in the province of Catanzaro.
In my motherland Italy. Feeling very much at home. #Sorrento https://t.co/kHWnwQKGHb

— Mark Ruffalo (@MarkRuffalo) 14 luglio 2015
Not actually from Milan is Alyssa Milano, star of the TV series Charmed is half Sicilian and half from Campania, as is actor Joe Manganiello. Paul Giamatti is half Italian and half English, while Steve Buscemi is originally from Menfi in the Agrigento region.
Not only can a last name indicate ones origins, but also one's full name. Exactly like Giancarlo Esposito, Giovanni Ribisi and Christina Ricci do not stand for mispronunciations and are certainly actors of Italian origin. Who would have said that Jennifer Anniston had Roman origins, or that Amy Adams was born in Italy, in Vicenza, while her father was an American military officer stationed in the Venetian barracks. There is also Sean Penn, whose mother Eileen Annucci was from Sardinia; Rachel Bilson, the protagonist of the TV series The O.C. is half Italian, her mother is from the Castelluccio Valmaggiore in the Foggia province while Lea Michele claims to celebrate Sunday as a true family from the South.
One of the most famous comedic actors, Steve Carrell, should in fact be called Caroselli, his grandfather actually immigrated from Bari and decided to change his last name to Carrell in order to render it more American; Kate Hudson has origins from Syracuse, Ellen Pompeo, Hayden Paniettere and Kaley Cuoco descend from Campanian ancestors, while the grandfather of Stanley Tucci was from Marzi in the province Cosenza. The full blooded Italians are Joe Pesci, son of Angelo Pesci and Maria Mesce of Torino, from Aquilonia in the province of Avellino, similar to Marisa Tomei, whose ancestors come from Lucca and Livorno.
Returning to the great actors of Italian origin, did you know that singer and actress Liza Minnelli, daughter of the great Judy Garland is originally from Palermo? Or that the father of Jack Nicholson never knew that he was actually Italian? Sylvester Stallone, instead, had Italian grandparents: Silvestro (from which he got his name) and Pulcheria Nicastri, who originated from Gioia del Colle in Bari and immigrated to the United States in 1930.
Jane Fonda also comes from an Italian family, her paternal great grandfather was an immigrant from Genova and he settled down in a city in North America that was actually called Fonda. Another great Oscar award winning actress of Italian origin is Susan Saradon, whose grandfather Vincenzo Criscione was from Ragusa, while his grandmother, Anita Rigali, was from the town Coreglia in Lucca. Concluding with one of the most famous actors of Italian origin, John Travolta, the star of Grease and Saturday Night Fever, of an Italian-American family by his grandfather, who was originally from Godrano, in the province of Palermo.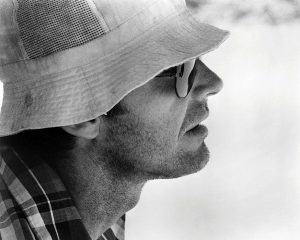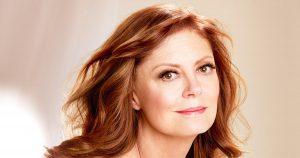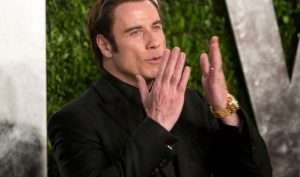 Not a bad line-up for a community, the Italian-Americans, who have always been considered a minority in the United States.
Serafina Pallante
READ ME IN

Italiano