Andrea Fabiani
READ ME IN

Italiano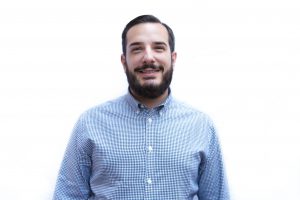 My concept of "Made in Italy" (Snap in Italy) identifies with the thought that an idea of success that becomes reality is not only a finished product, but everything that happens. I have always thought that at the base of every success there is talent, work, fantasy, and courage. I therefore decided to create this platform to tell the stories of the entrepreneurs, the artists, and everything else that Italian people do to increase the value of our country.
Biography

I was born in Rome, in the heart of Italy, on September 21, 1991. I began to travel at the age of eight, visiting Italy, Europe, the United States, and South America. At the end of middle school, I had the opportunity to study abroad for a brief period of time, specifically in England and Ireland. In the last few years, I attended the EF Language Center of Oxford. I also studied Science of Communication at the University Tor Vergata in Rome. In 2014, I participated, by means of AIESEC (Association internationale des étudiants en sciences économiques et commerciales) of the University Roma Tre, in a project for social development in Brazil for the foundation "Lar Fabiano di Cristo" of Itajaí.
During high school, I was the co-founder and executive director of the student newspaper for Castelli Romani Mister B. I collaborated with different newspapers, taking my first steps into local news of the providence of Rome, I covered: sports, cinema, foreign events and politics for the "printed paper", and online. Since 2015, I have been a member of the Public Journalists of the Order of Journalists of Lazio. In 2013, I was part of the Social Media Team, an important display of Italian culture and politics. In 2013 and 2014, I collaborated with a sports web radio as a columnist. Since 2014, I have been a consultant for communication of an important private healthcare organization.
My Social Network:
✉ [email protected]
✉ [email protected]
READ ME IN

Italiano