Communication agency that values "Made in Italy"
READ ME IN

Italiano
«Trust in a specialized Communication Agency that will allow you to export and improve "your" concept of Made in Italy.»
A massive and constant presence in the social world is not enough. Or at least it's not everything. In an increasingly competitive market such as the Digital market, adding value to Made in Italy and the concept of excellence in its fields has become extremely difficult. For this reason, and for many other reasons, entrusting oneself to a specialized communication agency has become an essential necessity. It is no longer just a question of completion. It is presence, strength and above all competitiveness.
Convenient Digitizing? The numbers…
As anticipated, digitizing has become a necessity, a need that if avoided would certainly be counterproductive. The market says so, but above all the numbers say it. According to a survey commissioned by Google and conducted by Doxa, shows that digitization increases, even in the short term, turnover, export and e-commerce. More specifically, from the sample of 382 small and medium-sized entrepreneurs involved, the results show, after taking part in the project, 67% achieved clear growth results. Not only that: 34% of respondents said, for example, that they had increased the number of customers, while a smaller percentage saw an increase in turnover (18%) and exports (29%). Results in hand, therefore, show how investing in the network acts as a driver for the internationalization of companies. At the same time digitization also positively affects the export of your excellences, in Italy and in the world. In particular, with the growth of so-called "digital maturity", the percentage of PMIs establishing relationships (international and otherwise) of various kinds increases. That's why relying on a specialized communication agency becomes an almost obligatory step.
Communication agency, but specialized: why?
Each brand has a story behind it, which must be told and valued. Communicating, at least in this specific case, alone is not enough. It takes experience, professionalism and in-depth knowledge, because the Made in Italy brings with it profound values, which deserve ad hoc studies and strategies. The services of a specialized communication agency must be designed for all those companies that want to promote their products and services to an increasingly large audience. An ambitious goal that hides various pitfalls, both for those realities that still have to be digitized, and for those already on the web, but failing to communicate their values ​​correctly.
A specialized communication agency creates and maintains the identity of its customers, producing exclusive content and studying the most effective strategies to increase revenues and improve web reputation. Not only that: photos, videos and structured texts are also part of this production, with the aim of defining brand identity and enhancing brand awareness.
All the services of a communication agency
As previously mentioned, a specialized communication agency offers ad hoc strategies, designed and designed for the needs of its customers. What are they?
Digital Marketing: these are online activities, carried out with the aim of promoting products, services, projects or events of a company or an organization through digital relations. With this in mind, Ad campaigns are created and optimized on social media or in the search for partnerships and testimonials in the digital world.
Copywriting: creation of personalized content to be inserted in websites, such as advertising articles, informative material and company presentations.
Magazine Advertising: the association with a reference editorial platform gives an ideal showcase for all Italian companies that want to promote their image and their products on the web. With this in mind, a series of tailor-made editorial services are provided, with the aim of guaranteeing maximum visibility to its customers, without renouncing the quality and originality of the contents.
Link Building & Guest Posting: Activities carried out with the aim of improving the backlink profile of the domain and the reputation of the managed company on the web.
Social Media: in this specific case, the agency takes care of the image of its customers on the main Social Networks, studying the planning of personalized content.
Video & Graphic Design: it is about thinking of a new look for the corporate communication of its customers. To optimize the image of the message to be communicated, corporate videos, advertising promos and photo shoots are shot and organized.
Advertorial: with this service you get great visibility towards a targeted audience and the possibility to appear in the first positions of search engines for those keywords that are considered essential in the business of the company.
Relying on a specialized communication agency, therefore, is not just something extra. Above all in this moment it is an indispensable necessity, able to satisfy all those processes opened by the digitalization. But pay attention to who you rely on: for someone it's just a job, while for a few others it's passion and a way of life.
---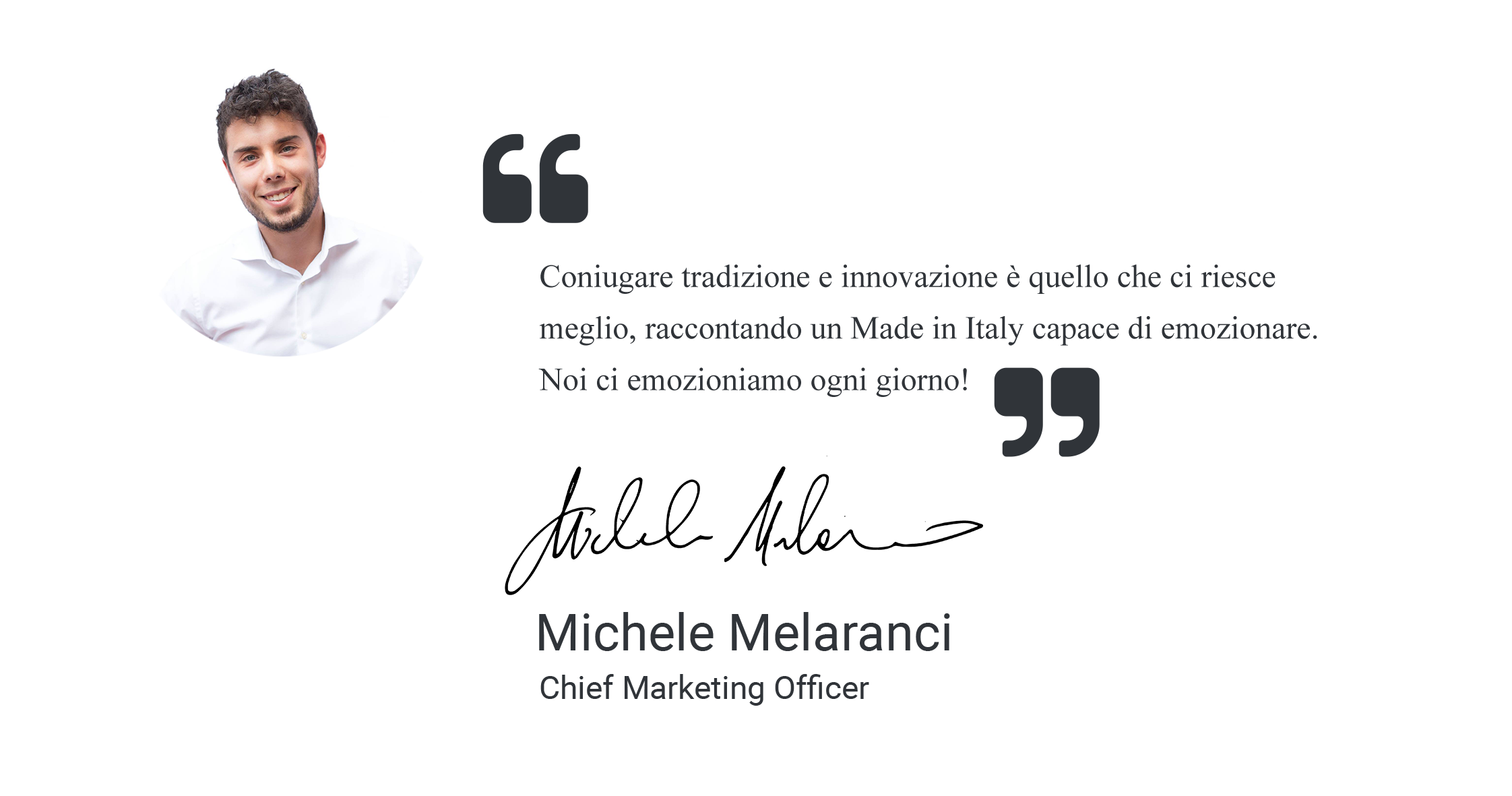 READ ME IN

Italiano