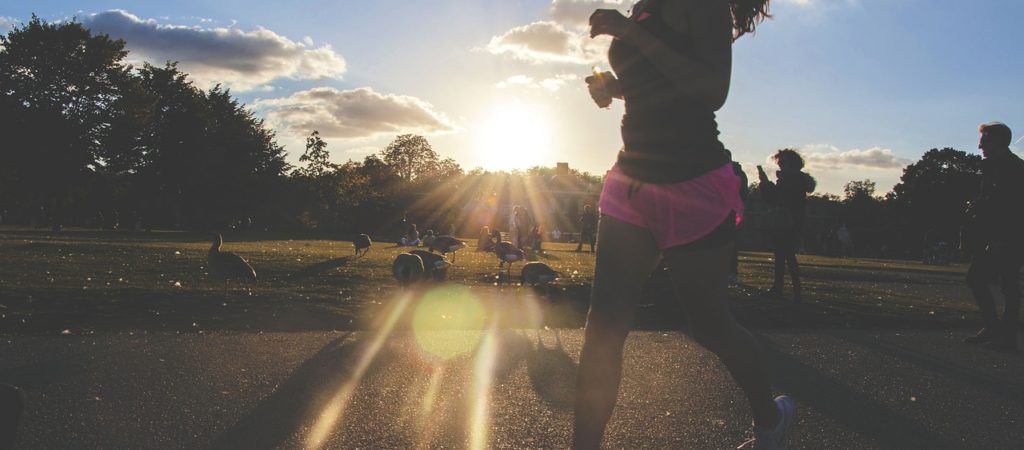 26 June 2018

•

Snap Italy
Outdoor sports: 5 roman parks where to practice popular sports in Italy
READ ME IN

Italiano
«Lovers of outdoor sports, here is a list of five Roman parks where the outdoors and the passion for the extreme have never been a problem. Read on to find out what are the most popular outdoor sports in Italy.»
Playing sports has always been one of the best ways to take care of your body, to stay healthy for as long as possible. It is also an effective method against any kind of psychological disorder, starting from everyday stress. So it is a panacea, whose benefits grow exponentially if it is outdoor sports, that are practiced in the open air. Why? First of all, sunlight, understood as the relationship between skin, sun rays and vitamin D, is the first element to consider. Being exposed to it helps to get a good amount of vitamins, useful as prevention of many diseases, thus stimulating the immune system. And even if you decide to practice outdoor sports in the evening or in the cold winter afternoons, the benefits are not lacking: first of all to revitalize the mood, to establish a moment of pause and relaxation that can put your routine on hold for a few hours. So what are very popular sports in Italy, especially outdoor ones?
Among the most practiced outdoor sports we definitely have jogging, the MTB, dynamic and exciting sport by bike, climbing, kayaking, parkour, skateboarding and many others. These are all sports that are growing exponentially, especially in recent years.
In fact, almost everyone seems to have discovered the benefits of outdoor sports, and many of these seem to have become passionate about extreme sports, that is, those sports that come from tradition and that are able to combine physical well-being and adrenaline. To practice them, you need determination, reflexivity (not too much) but also the appropriate sportswear, which you can nowadays obtain even in little time on one of the increasingly numerous online platforms specialized in sports and leisure items.
We now want to focus our attention on outdoor sports and the most popular sports in Italy, by pointing out 5 parks where it is possible to practice them in Rome.
As the name suggests, here the outdoor sport in question is skateboarding, very common in recent years among the younger generation. It is an area of ​​about 1000 square meters with ramps of all kinds and difficulties, fixed and mobile, built entirely made of wood. The park is divided into 3 areas. L'Area Street is the area preferred by skaters, with structures similar to those that can be found in public urban spaces: quarters, banks, stairs, rails, ledges, jumps, manual pads. Then there is the Mini Half Pipe, completely renovated in 2014, ideal for learning curves and drops. And finally, the third area, consisting of the Vert Half Pipe, also in birch, is 12 meters wide and reaches a maximum height of 310 cm. The Half Pipe discipline is very technical and in Italy only a few skaters practice it, also because on the national soil there are very few Vert ramps.
In addition to the fixed structures installed inside the Park, a series of mobile equipment is available, ideal for organizing events and competitions outside the Bunker Skatepark. There are also lessons for children and adolescents, with the aim of increasing their sense of security, encouraging them to trust themselves through the mastery of skateboarding. Nicolò Cimini and Stefano Saccomanni have been able to realize a progressive path born from the fusion of the teaching of skateboarding with that of snowboarding: a personalized teaching for each boy, studying for each the most appropriate challenges and encouraging him to try out different structures and movements. All of this is proof of how skateboarding has become one of the most popular outdoor sports in Italy.
Here the specialty in question is parkour . It is a discipline that is becoming popular among teenagers, an acrobatic and muscular sport, which originates from training courses for French recruits. It consists in following a path, overcoming any kind of obstacle, with the greatest possible movement efficiency, adapting your body to the surrounding environment through vaulting, jumps, balance, climbing, climbing and racing. According to enthusiasts, parkour is not only a sport, it also has a social application, namely a way to face the little big obstacles that life poses in front of the path of every human being.
Finally, Rome also has a public space where adults and children can train and perfect their parkour movements. The plant, presented by the PKR Rome Parkouristi Association and the XI Municipio, is located within the Graziosi / Quartararo alla Magliana school and was created to improve the school complex including the outdoor area, currently without sports and recreational facilities. At the same time, it was built in order to enhance the area, creating a synergy with the broader system of equipped public green, represented by the new South Tevere Park. The facility in the afternoon is open to the boys of the district interested in practicing this outdoor sport, while in the morning it is available to children and teachers of primary and secondary school, which, thanks to the teaching of sports professionals, will expand the educational offer of the school.
Another great park for outdoor sports is Energy Park Roma. This is a completely green park, created respecting the environment, using only recycled materials, recovering an area previously used as landfill. It is located a few meters from Piazzale Clodio and it was built in collaboration with the Municipality of Rome. In this park the outdoor sports can really find many forms of expression. There is a section dedicated to the parkour, the largest existing in Italy, one dedicated to climbing, with 150 square meters of wall equipped with paths for all difficulties, another for boxing, where to practice boxing in the open air. For the most creative there is also a section dedicated to Juggling, more commonly referred to as circus art. There are also many opportunities for fun and relaxation for the less sporty. Interest in parkour, climbing and juggling is increasing, making them popular sports in Italy.
Outdoor sports also means adventure. So what better place is there than the Eurpark? It is a space where fun, relaxation and adventure come together in an age-old pine forest. A large area surrounded by greenery, where families can spend a pleasant day outdoors and where fun is guaranteed for everyone. All the paths of the Adventure Park are created following the most advanced security criteria. After the briefing and the harness, the children, divided by height, have at their disposal 6 different routes and a free climbing tower. But even adults can be children again: they can climb on a tree trunk, choosing between 6 different routes and a climbing tower, up to 8 meters in height.
Those who do not want to climb can have fun taking advantage of the many outdoor activities that the structure offers: volleyball, ping-pong, table football, flywheel, archery, bowls and baby-marines.
The last park on our list of parks where to practice outdoor sports is a great classic of Roman tradition, where you can practicable jogging, running and body exercises. Its green, combined with the majesty of the eternal city, are the reasons for which those who, throughout the year, despite the evolution of the seasons, choose Villa Pamphili as the location for their sporting activity. There are also organized courses on which you need to stay informed through social networks or even contacting the nearby gymnasium. These are outdoor training courses: the training includes an initial warm-up phase, circuit exercises for legs, arms, abdomen, buttocks, both in the free body and with small tools. Depending on the ability of the group, there is also the possibility of dynamic exercises, like hops, gaits or shots, with final cooling.
Chiara Rocca
READ ME IN

Italiano