12 July 2018

•

Andrea Fabiani
Gianluca Pavanello: «Macron will dress new teams in 2018» – Exclusive Interview
READ ME IN

Italiano
«On the magnificent terrace of Sofitel Roma Villa Borghese, we met Gianluca Pavanello, the manager that brought Macron to the fourth place in the rankings of the world's sports brands.»
On the warm Roman morning that foreshadowed the awaited final of the Italian Cup between Juventus and Lazio, the president and CEO of Macron, Gianluca Pavanello, spoke to us about the results of his business, revealing also exclusive details on his collection for next season.
EXCLUSIVE: The greatest anticipation, Gianluca Pavanello, gave us the scoop on the world of "oval ball". Next season, Macron will dress the Italian National Rugby team, taking over from German giant Adidas. In addition, Pavanello exclusively told Snap Italy that in the next Series A championship, four teams will be wearing Macron. Along with Bologna, Lazio, and Cagliari, there will in fact be another top team of the highest Italian soccer league that will also be wearing Macron.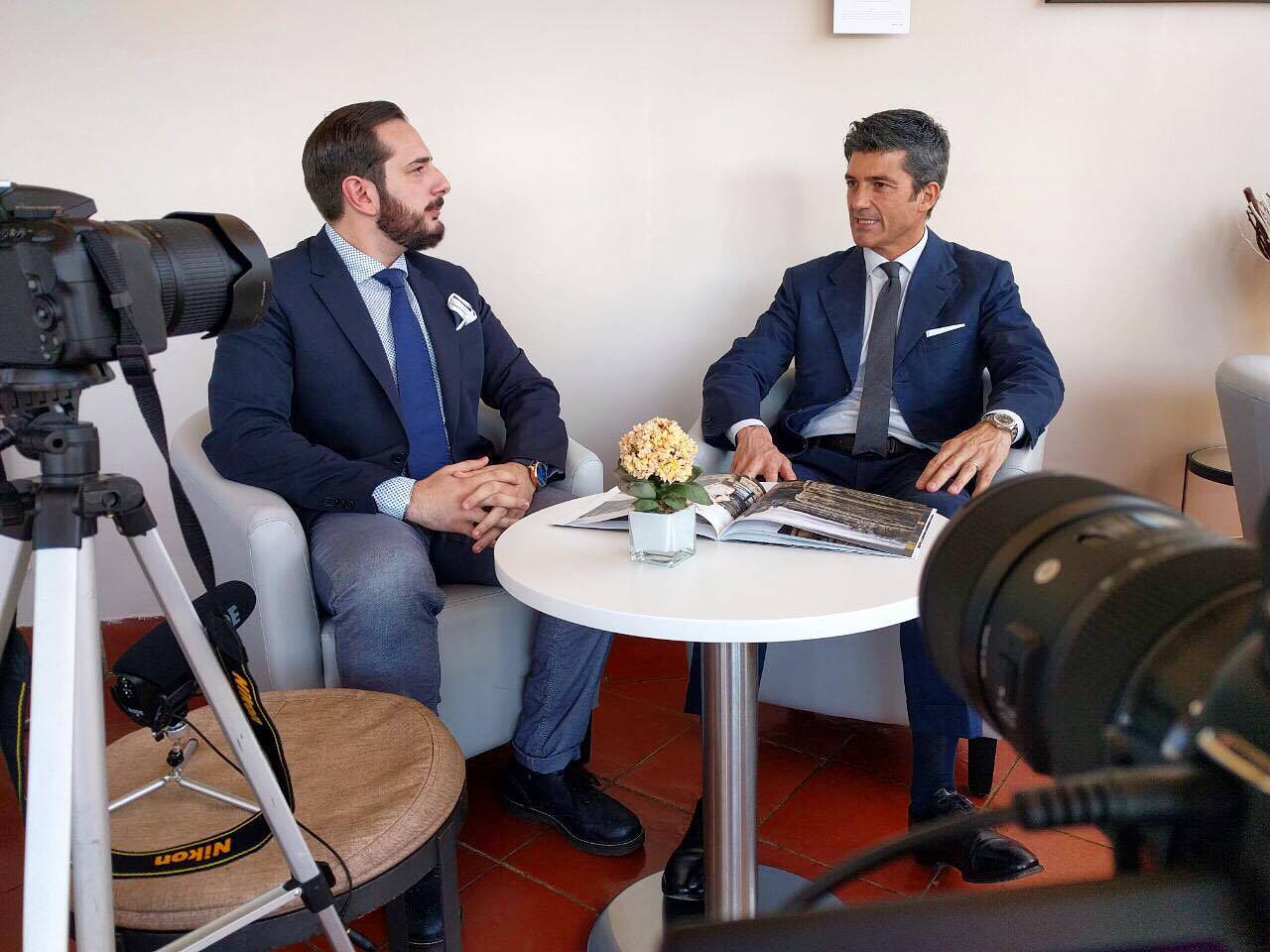 A formidable result for this Italian company that, since 2004, has increased its sales from 10 million to 80 million euros. Present in over ten disciplines, Macron sponsors historic teams such as Bologna, Lazio, Sporting Lisbon (in soccer), and represents nations such as Albania in soccer (which we have already talked about) and Scotland in rugby, as well as boasts 37 basketball teams throughout Europe and numerous top teams in the Italian men's and women's volleyball championships.
In addition to competitive activity, Macron winks at "free time" with the collection Running and Athleisure, dedicated to the lovers of sports that don't want to give up the right balance between top technical performance and a captivating look. Because Macron is attentive to all needs, both technical and stylistic, it proves itself to be a constant reference point in the world of sports wear. After all, in order to develop the best to offer of Italian brands, there is not only the world of soccer: basketball, rugby and volleyball represent concrete opportunities, with which to strengthen a brand in continuous development.
HERE'S THE WHOLE INTERVIEW:
Andrea Fabiani
READ ME IN

Italiano