19 June 2018

•

Alessandra Dedoni
Gourmet pizza: 5 pizzerias where taste meets luxury
READ ME IN

Italiano
«Since 1889 our palate has been delighted thanks to the invention of the Neapolitan chef Raffaele Esposito, but since then pizza has undergone several changes, until you get to a whole new variation: gourmet pizza, available in several delicious variations»
If you are a pizza addicted, you have certainly noticed that for some time in many Italian restaurants what the menu offers is a bit detached from the traditional margherita, 4 seasons, 4 cheeses, etc., offering you as a choice even the gourmet pizza, available in different variations and with many different ingredients. What are they specifically? Gourmet pizza has nothing to do with Neapolitan pizza, but it is a real more sophisticated and elaborate review where you have the pleasure of tasting (together) the taste of the dough and fillings, which are much more unusual than what we are used to find in the classic pizza menu.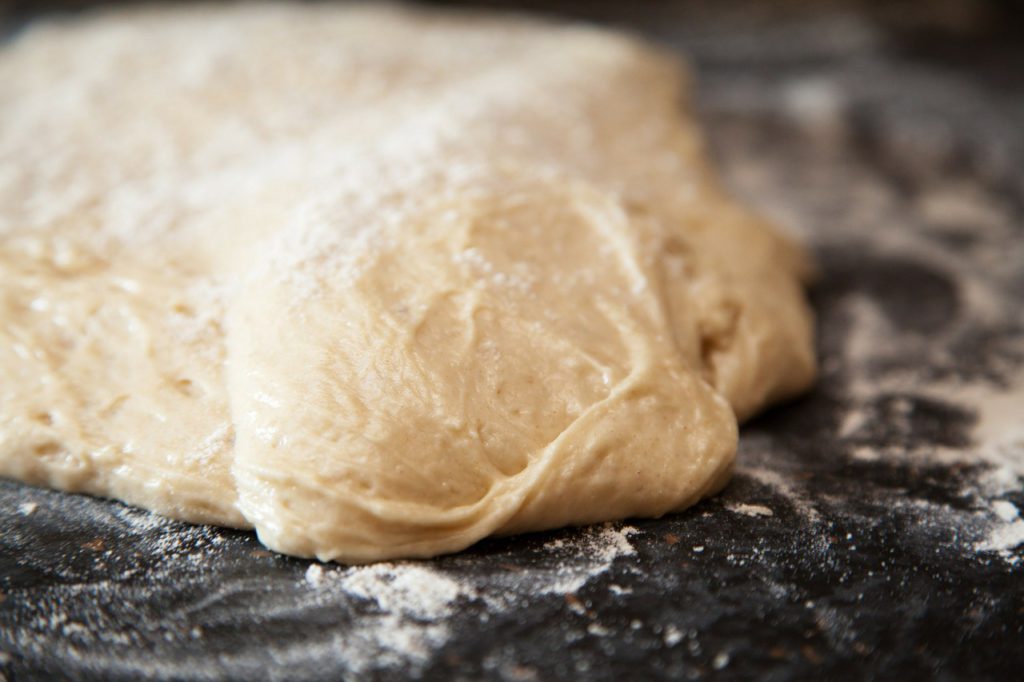 So, to be recognizable, the dough must be soft and made with yeast, left to rise longer to make the pizza lighter and more digestible, and the ingredients must necessarily be of the highest quality and season. Finally, it must be served, without ifs and buts, but in wedges with a smaller and thicker form than normal.
As it happened to the world of cooking, even that of pizza has undergone a rather profound evolution. With gourmet pizza, now, we can find unusual toppings, which obviously increase the price. Some examples? Dried apricots, cooked shoulder, raw prawns, foie gras, dried cod, dried fruit, mustard, Iberian pig, orange peel, black truffle and much more. Now we can only list you five of the best Italian pizzerias where to eat gourmet pizza, making your taste buds jump and your wallet open up a little more than usual.
Bio Restaurant and Pizzeria Ottocento
Let's start with the Bio Restaurant and Pizzeria Ottocento. In order to savor its fabulous creations you must necessarily go to Bassano del Grappa (VI), spending around € 22.50 for a gourmet pizza. The choice is really difficult because in the menu you will find many variations, including: tuna and tropea; burrata and anchovies; burrata and culatello (seasoned with "Petrilli" tomatoes, stracciatella di burrata and culatello di Zibello due estati "Podere Cadassa".
La Cascina dei Sapori
We continue our journey through flavors stopping at La Cascina dei Sapori. It is located in Rezzato, in the province of Brescia, and the price for a gourmet pizza can go up to € 30. Even here the choice is difficult, since in the menu you will find pizzas with lots of very fine seasonings. Just to name a few we find the raw red shrimp, Jamon Iberico de Bellota Reserva, creamed cod and braised snails.
–



In Fucina
From Northern Italy we move to the Center, where we find In Fucina. In Rome, near the XI Portuense District, you will find many tasty and delicate pizzas, whose price reaches up to € 34. The menu will not disappoint you and on your gourmet pizza you can choose condiments such as the 24 months Granat culatello, goat robiola and buffalo mozzarella DOP, Paranza calamari with cream and diced eggplant, not to mention the black cheek of Monti Lepini.
Sirani
After a trip to Rome we return to Northern Italy, stopping at Sirani, a pizzeria restaurant in Bagnolo Mella (Bs). The wide choice of delicacies that you will find on the menu will not leave you disappointed. The highest price is about € 35, but it is absolutely worth it, as you can find gourmet pizzas with Calvisius caviar and Normandy butter; onion, fatty liver and Nardin anchovies; made of prunes, chili tartare and Nardin anchovies.
https://www.facebook.com/sirani.ufficiale/photos/a.1026630040739293.1073741828.167827116619594/1413270732075220/?type=3
The Taverna
Finally we close with La Taverna,  located in Milan. In its menu there are also several opportunities to choose between different doughs, including: the organic, made with flour type 1 (semi-whole), full wholemeal flour and red quinoa seeds; malt (spontaneously fermented with an artisanal citrus beer incorporated with spelled flour, organic Sicilian orange peel and honey in flowers), the protein, based on wholemeal spelled flour, rye and oats with shredded hemp seeds, and finally, the buckwheat dough with gluten-free flour. The price goes up to € 35 and as seasonings you can find: shrimp and guacamole; scampi, cheese and pepper; buffalo tartare and Sorrento lemon peel.
The pizza has evolved and those who really love it and welcomes every type of new culinary discovery, must absolutely go to at least one of these pizzerias that we have listed. And be sure of one thing: although the prices have risen compared to the traditional ones, it is definitely worth tasting these special gourmet pizza.
Alessandra Dedoni
READ ME IN

Italiano