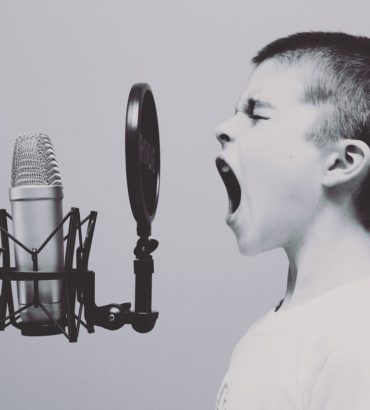 24 June 2018

•

Cecilia Gaudenzi
Songs to dedicate to your daughter or son: top-10 of Snap Italy
READ ME IN

Italiano
«There is little to do, we are "mamma's people". It takes very little to make us cry, and if a song that talks about parents and children comes on the radio, our hearts melt. Read on to discover the 10 Italian songs to dedicate to your daughter or son. »
No one teaches us to be parents. There are no tutorials on YouTube, there are no "instructions for use". There is the advice of those who have been there before, but the truth is that when you come home with that bundle in your arms, there is no parent who has not thought " And now, what do I do with you? ". Being a parent is a matter of instinct, emotions, patience and infinite love. The expectation of birth, the first moments together and then the growth and the maturity (assuming it arrives in time to be appreciated). In each of these moments we sing certain songs, types of songs to dedicate to your daughter or son, and we hope that that little girl or boy grows to become they best he or she can be, even better than those who put them in this world.
Being parents means joys and sorrows, sorrows and satisfactions, teaching, scolding, letting go but always being there. I'm not a mother, nor will I be soon, even if, when I think that my mum gave birth to me at the age I'm now, fantasy flies and I wonder how it would be. Music helps us out this time. Many of our favorite singers are parents and have put their emotions, expectations, fears and desires into music. Listening to maternal and paternal Italian songs to dedicate to your daughter or son is like taking a journey through
1- Per te by Lorenzo Jovanotti
The link between Italian songs dedicated to children and Per Te is obvious for many of us. Written and sung by Jovanotti in 1999, it is a passionate dedication to her daughter Teresa Lucia, born December 13, 1998. A lullaby of pure love. We hear Jovanotti  today with his very recent and successful Oh Vita but his voice will always be inevitably linked to Per Te. The single, the first from the album Lorenzo 1999 – Capo Horn was a real success, so much so that ten years have passed and we have not forgotten a word of it.
2- 
Ogni tanto
by Gianna Nannini
Gianna Nannini sings "Love you have given nothing to the world, when your gaze will come…" that look is Penelope's, the singer's first daughter. At her birth, she was celebrated by the words: "My love, how beautiful it is to give you to the world, how beautiful it is to give you to the world, when this dawn will explode, I will live in the fire of a star, to leave the earth with you" Gianna wanted to dedicate this piece of the 2010 to her. The album from which the single is extracted, written by Gianna Nannini, together with Pacifico and Wil Malone, is Io e Te. These are definitely among the best Italian songs to dedicate to your daughter or son.
3- 
Avrai
by Claudio Baglioni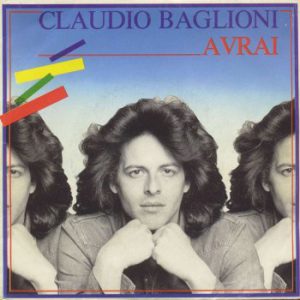 Claudio Baglioni, back from the artistic direction and conduction of the Sanremo Festival 2018 ,is one of the best known Italian singers and his songs are part of our popular history. There is no age rule in order to sing his achievements or to be his fan. My best friend is 27 years old and is in the front row at his concerts. Avrai is the song written by Baglioni in 1982 in honor of the birth of his son on 19 May. You will have a promise, values, experience and hope. It would be a crime not to include this Italian song in the top 10 songs to dedicate to your daughter or son.
4- 
A modo tuo
by Elisa
The voice is that of Elisa but the pen, of music and text, is instead of Luciano Ligabue. It is not the first time that the two artists make a collaboration of this kind, there are in fact at Almeno tu nell'universo, Gli ostacoli del cuore and Love Is Requited. The song, sixth from the album L'anima vola, was published on November 7, 2014, and it is dedicated to Linda, Ligabue's daughter who wanted to hear his song sung by a mother. The single was a success, certified first gold record by FIMI in 2014 with over 15,000 copies sold, and then platinum in 2015 for selling over 50,000 copies. The text expresses the difficulty of letting go of one's daughter a little at a time: "It will be difficult to say Happy Birthday to you, Every birthday you will go a little further away from me and let you do it your own way. You will go your way You will walk and you will fall, and you will always get back up in your own way ".
5- 
Angelo
 of Francesco Renga
Angelo is the title of the song that led Francesco Renga to the victory of the 2005 Sanremo Festival and an "angel" is also the one the singer-songwriter address: " Angel, take care of her, she can not see beyond what she does, and ingenuity is part of her…That's part of me ". The request made to the Angel is to take care of someone, the song is in fact dedicated to Jolanda, the daughter she had with Italian actress Ambra Angiolini shortly before her participation in the Festival. It is another great example of a song to dedicate to your daughter or son!
6- L'Aurora by Eros Ramazzotti
"It will be the dawn, For me it will be like that, How to go out, out, How to breathe a new air":  so Eros Ramazzotti, one of the most famous Italian singers, was singing in 1996. The title of the song is L'Aurora as the name of his first daughter, together with his partner of the time Michelle Hunziker. L' Aurora is one of his most famous and most sung Italian songs, in the text of which he brings together worries and happiness for the birth of his first daughter, with the hope that she can cheer him up. " It will be the dawn…" once you start, you cannot stop anymore.
7- Celeste
 by Laura Pausini
Celeste by Laura Pausini is the latest single from the 2010 Inedito album, presented live during the World Tour 2011-2012. It is one of the most beautiful songs to dedicate to your daughter or son. It is a reflection on motherhood, lived without duties, serenely, with the desire and choice of a woman aware of wanting to become a parent. It could not have been a more sincere song because the singer was pregnant with her at the time. The videoclip is really special. When Laura was filmed, she was in her early days of pregnancy and all the emotion she transmits is that of an almost mother who knows that one day her daughter would have looked at her knowing that her voice was dedicated only to her.
8 – Da adesso in poi by Luciano Ligabue
Ligabue is an all-round artist. Singer-songwriter, musician and director, his latest film Made in Italy has just been released. We all took refuge in his words, they gave us strength and desire to be together because when you say "Ligabue" you immediately end up with a group of friends and a guitar. In Da adesso in poi in 1999 the songwriter tells us that he is about to become a father, a role for which he fears he is not ready, so much to ask his son to Try to be ready for us. The most beautiful message? That it's worth living!
9- Ti lascerò by Anna Oxa and Fausto Leali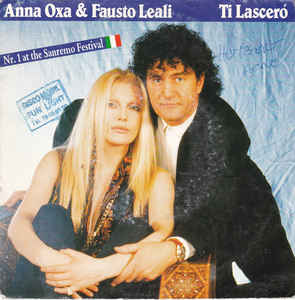 I'll let you grow… I'll let you choose… I'll let you go wrong… I'll leave you … these are the words of Anna Oxa and Fausto Leali, singing the song Ti lascerò , which got them the victory at the 1989 Sanremo Festival, ranking third in the ranking of the most sold singles among those presented in that edition of the Festival, after Esatto by Francesco Salvi and Vasco by Jovanotti. The song, as we can understand from the words, is dedicated to the separation of parent and child in the adolescent period, one of the most delicate times. Trust is essential and it is at the basis of relationships, as well as the freedom to choose and even to make mistakes, to learn and experience. Another one of the most important songs to dedicate to your daughter or son.
10- Benvenuto
 by Vasco Rossi
It was 1976 when Vasco Rossi, the king of Italian Rock,  sang Benvenuto. From the title it is clear that there is someone to welcome, the song is in fact inspired by the birth of Vasco's son, Luke, but only in part.  Vasco's intent is to make a speech among fathers as to imagine the moment when his own son would become one. The Blasco  welcomes him among the people, among the fathers, gives him credit for having made his eternal love story but especially invited him to take on his responsibilities. Among all the songs to dedicated to your daughter or son, Vasco's one couldn't but be the most rock one!
In short, no one teaches us to parents and above allwe never stop learning how to be so but, with these wonderful Italian songs to dedicate to your daughter or son as a soundtrack, the adventure is even more beautiful!
Cecilia Gaudenzi
READ ME IN

Italiano