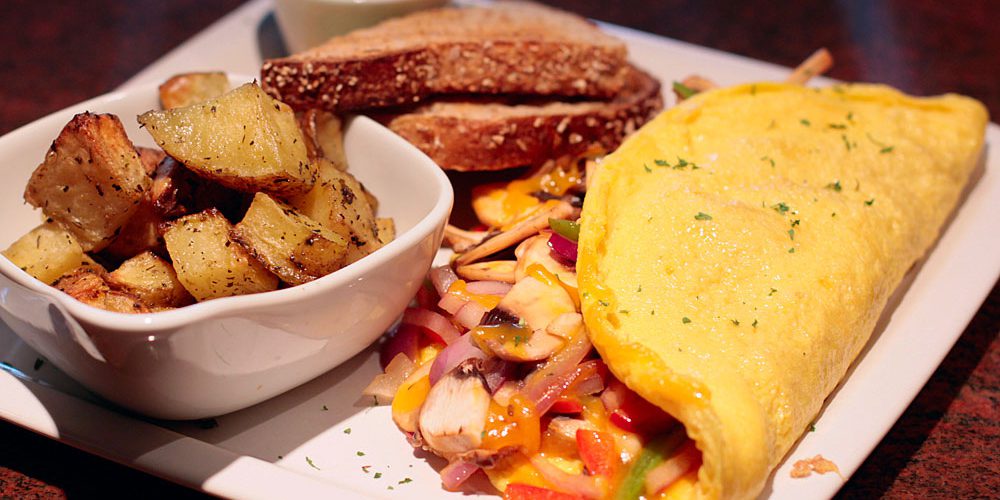 24 June 2018

•

Marcella Scialla
Brunch in Rome: where to get brunch in the capital
READ ME IN

Italiano
«When breakfast and lunch meet halfway, brunch is born. The most trendy craze of Anglo-Saxon origin has also conquered the capital: 
here are the best places to make brunch in Rome.»
Br(eakfas)t + (l)unch = brunch ! This ritual, born in England in the 19th century and then spread in the United States, has also conquered us Italians. It is a sort of continental breakfast, where the dessert goes with salty, coffee with cold drinks, and which finds its golden position mainly on Sunday mornings (take your time, quite late on a Sunday!). Or on special occasions. In short, it's a valid alternative to the traditional grandmother's Sunday lunch. If you too have been kidnapped by the coolest trend of the moment, let's discover together which are the places where you can have a brunch in Rome!
'Gusto al 28. Let's go with order! Oh yes, because this place wins the record of having brought brunch to Rome twenty years ago. At 'Gusto, located in the splendid setting of Piazza Augusto Imperatore, you can try the typical Anglo-Saxon brunch, but also many dishes related to Italian cuisine. A rich and varied buffet, where filling the plate becomes a feast for the palate! By the way, the peculiarity of this place is that the brunch is priced according to weight, so it's up to you to decide what price to pay for your deli!
Dolce. A pastry shop that makes all sorts of delicaces: pancakes, waffles, fudge, French toast, as well as omelettes, sandwiches and bagels. The "Dolce Restaurant" brings the real New York brunch to the heart of the African district of the capital. A sophisticated restaurant with a strictly homemade cuisine, certainly amongst the most pleasant places where to have brunch in Rome.
Ketumbar. If you want to satisfy the palate in a conscious way, this place in Testaccio offers a bio brunch: light and organic dishes, from appetizers to desserts. The rich buffet menu changes according to the seasonality of raw materials, as well as offering vegetarian and vegan dishes. Among the specialties you can find cous cous, hummus, delicious salads, soups and velvety; very popular are the bread and desserts, which are also glutenfree and strictly homemade. The Ketumbar is undoubtedly the right place to have brunch in Rome with your family. The restaurant, in fact, also offers the baby brunch formula and a large area dedicated to children.
La Veranda. Brunch worthy of an Oscar award, just a few steps from the Vatican. La Veranda restaurant in Borgo Santo Spirito, protagonist of the film La Grande Bellezza, offers four versions of brunch in its elegant spaces, able to satisfy even the most demanding palates: Veg Brunch, Big Brunch, Light Brunch and Baby Brunch.
Coromandel. Omelettes, pancakes and eggs in every shape and form, sweet and savory! The brunch in pure Anglo-Saxon style is a stone's throw from Piazza Navona, precisely at Coromandel. It really represents a refined alternative to the many purely touristic refreshment points that storm the main streets of the city center. Between its vintage and refined style and the intimate and welcoming atmosphere, it is definitely a place to keep in mind to be able to enjoy brunch in Rome.
The Perfect Bun. Between the Pantheon and Campo de 'fiori, The Perfect Bun offers an America-style brunch: muffins, omelets, bacon, cupcakes, brownies, cheesecake, onion rings. An environment with a dynamic and international atmosphere, it earned his place in the 'not-to-be-missed club' for brunch lovers in Rome. From October to May, every Sunday, a walk in the center of Rome can only end at The Perfect Bun.
Queen Makeda Grand Pub. Brunch at the Aventine is more international than ever! The Queen Makeda offers in fact a rich buffet, ranging from oriental flavors to those of North American and North European cuisine. Dive into wok, noodles, coleslaw, wurstel and sausages, even if the real protagonist of the brunch is the British style roast, accompanied by spicy sauces. To water the brunch, 40 craft beers and a selection of juices and soft drinks await you.
Bakery House. Brunch in Rome doubles its gluttony with Bakery House. In its two locations, Parioli and Ponte Milvio, this place offers brunch in perfect US style, respecting the relaxed times of the weekend: from 9.30 for early risers, up to 16.00 for the sofa lovers. It is a slice of America in the capital, where you can taste apple pie, red velvet, bagels and sandwiches of excellent quality, strictly accompanied by orange juice.
Rosti.We conclude our gastronomic journey of brunches in Rome in the Pigneto district. With a more informal atmosphere and more traditional flavors, Rosti offers a new version of Grandma 's lunch for brunch. With over 30 traditional Italian dishes, a vegetable garden and bowling green, it fully recreates the family atmosphere and the convivial Sunday lunch.
Marcella Scialla
READ ME IN

Italiano