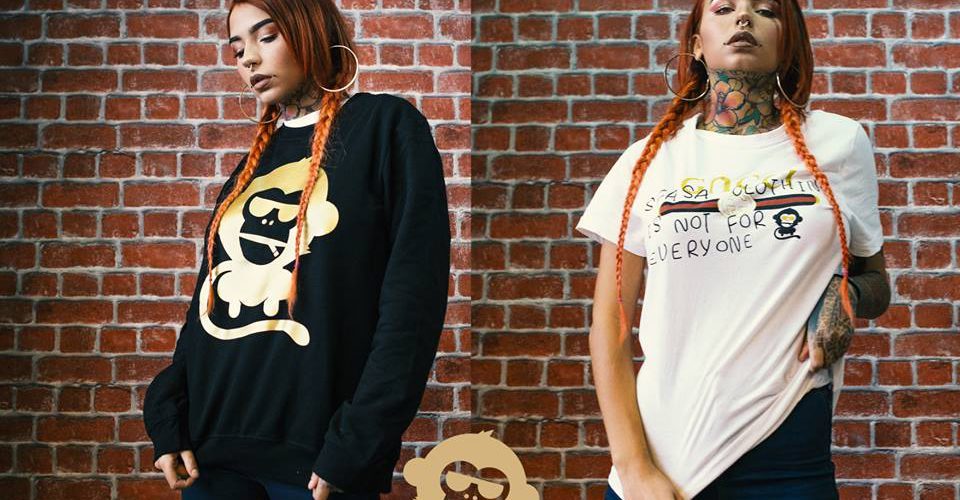 22 June 2018

•

Anita Atzori
Alternative brands in Italy… for a wardrobe outside the box
READ ME IN

Italiano
«These are the best Italian alternative brands of the moment, strictly Made in Italy and now in everyone's closet. Discover the Italian alternative with us.»
They are the most popular of the moment, have style and are not the classic bon-ton with a goblet in hand brand. Today we will talk about the best Italian alternative brands that the public appreciates and adores. Of course there are many, but some have really distinguished themselves in the street-wear and urban style. Those who surf in this world know how difficult it is to make their way in a sector so niche and competitive, but also knows how exciting it is to put creative ideas in the pot that deviate from the classic Italian sartorial and stylistic line. This is no longer just Made in Italy, but it wants to look to the future, it wants to see the precipice and jump into the void, knowing that landing in the end will be a discovery. A beautiful discovery. We will review some alternative Italian brands that have aroused our curiosity and aroused a lot of emotions. We speak of style, innovation, but also a reference to the past. A past made of nonconformity, rock music and vintage atmosphere. Discover them with us.
Our first alternative brand is a very young one, born about a year ago but already a consolidated genre. Its strong point is the unisex, black, yellow and basic line t-shirts. The print in large letters gives the collection a particular style that certainly does not go unnoticed. Felisja Piana is the beautiful testimonial of this company, conveying the idea that best embodies the Sfasa Clothing woman; a cosmopolitan young woman who loves comfort and oversize in all her charm.
It was founded in 1999 and it today it is a majorly sought-after Italian alternative brand. It deals with sports shoes and thinks of all those people who love footwear at insane levels. Undisputed symbol of the brand is the little monkey, placed as a logo in every product. DrunknMunky is inspired by music, art and people. Values ​​such as strength, identity and independence become the backbone of every collection, confirmed by an exceptional testimonial such as Ludovica Melisurgo, a supermodel and suicide girl of national fame.
Want another alternative brand? Then you will be delighted by Premiata's style, defined as anomalous, eclectic, instinctive and without rules. A brand outside the box that distances itself from the production systems of classic fashion and stubborn luxury. The singularity for Graziano Mazza, founder of the brand, is the road to the future. Experimentation, innovation and high quality materials are the must-have of all the collections, studied by professionals in the sector with the help of workers almost unobtainable in the Italian territory. Among the alternative Italian brands, Premiata is defined like the urban one, but also the constantly glamorous one.
This is an all-female and one of the most famous alternative brands of Roman origins, but now known throughout the whole of Italy. It studies footwear that goes well with the needs of every woman, experiments, analyzes and combines the comfort of materials with the latest trends. It screams fresh, but also career, of the latest fashion trend, but also alternative. From Martina Gabriele you can find what you are looking for when you want to make a difference, and what you want when you want to be formal but without exaggerating. The news of the moment black is that you can get customizable leather wedges, a very cool model but in some ways with a rock soul; on these shoes it is possible to add writings, symbols and images according to the customer's preference, making the shoes an interesting and  irreproducible limited edition. If you're looking for a cool alternative brand, you have been served!
It's that type of fashion where women love to play with colors and not take themselves too seriously. Among the Italian alternative brands Muga Style thinks of all those girls who feel a bit rockabilly, rebellious and elegant in their own way. They love the flowers, the skulls and the spotted patterns, their canvas is as wide as a rainbow, their clothes shout out to the 60s and a leather jacket is on their shoulders. It is easy to combine a Muga Style garment, its classic line and its trendy fantasy – but not too much – makes the search for a retro and never banal outfit very pleasant. Surely one of the most importantalternative brands in Italy.

Anita Atzori
READ ME IN

Italiano