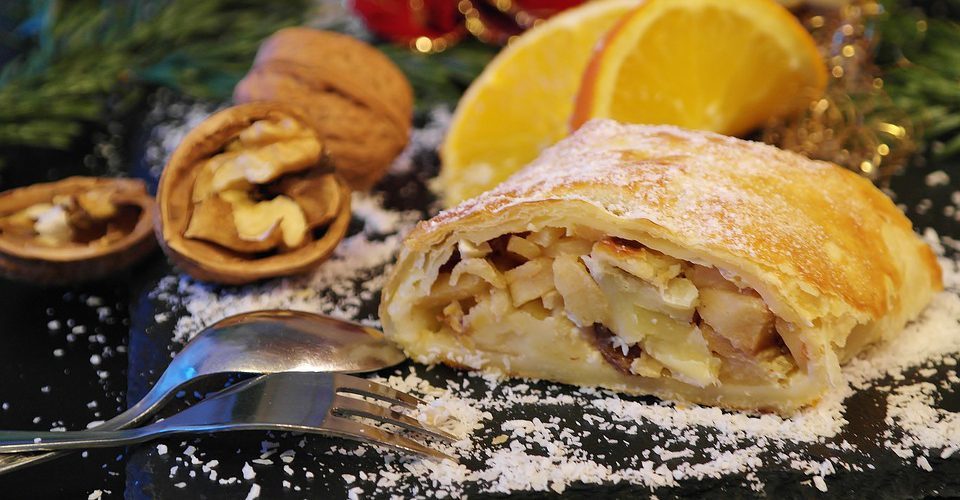 02 July 2018

•

Redazione
Alpine cuisine: the best recipes from the snowy peaks
READ ME IN

Italiano
«The period for snow trips has arrived, but what should you eat when you are on the peaks? Today we will suggest some tasty recipes of the alpine cuisine that, if you do not already know, you will absolutely want to try »
Holidays in the mountains are beautiful but often we do not realize that practicing heavy sports such as skiing and snowboarding or doing beautiful walks in the snowy hills, requires adequate nutrition. Below is a series of tips on how and what to eat, with a succession of tasty alpine cuisine dishes from the Italian peaks: from Valtellina to Trentino Alto Adige through the Valle d'Aosta, these dishes will make you want to leave immediately for the Italian mountains!
How should I eat when I'm in the mountains?
Hydration is essential: at high altitudes and at low temperatures, contrary to what you might think, you dehydrate more easily. So have a lot of water but also infusions, fruit juices, tea and herbal teas. Water is essential, not just for for hydration, but also for performance: even a simple walk, if done without drinking properly before, will cost more effort. In fact, water is necessary to digest and absorb food, making sure that the nutrients are correctly digested and ready for use in our body.
Breakfast is essential: breakfast must be substantial and consumed at least one hour before the start of sporting activities. It is advised that there is no lack of milk and yogurt – rich in calcium. As for the rest of the day you have to eat fruit, vegetables and legumes by adding them with bread, rice or pasta. Meat and fish should be eaten at least once every day. Another fundamental thing is to never fast: even if you are not hungry, it is important to keep the metabolism active, eating only small snacks every 3-4 hours maximum, alternating with the main meals. Only by scrupulously following a healthy and balanced diet will there be sufficient energy for mountain sports.
Choose digestible, energetic and protective foods: green light for foods rich in antioxidants, vitamins with preference for seasonal fruit and vegetables. A suggestion: choose the specialty products of the place where you are, you will not regret it! You will be guaranteed the highest quality and genuineness of the product.
Alpine cuisine: 5 dishes not to be missed
Valdostana fondue: an alpine cuisine dish that fully represents conviviality after a beautiful day around the mountains. This pleasant variant comes from Valle D'Aosta and is made with the Val d'Aosta fontina PDO. The recipe wants you to mix fontina with egg yolks, scent them with truffle – when it is in season – and eat it directly from the pan placed at the center of the table on a small stove, dipping toasted bread in it.
Zigoiner: this meat skewer comes from Valtellina and consists of a wooden stick around which thin slices of beef and bacon loin are rolled. Everything is cooked on the grill and served on the plate or, traditionally, directly on the spit at the table. The skewer must be grasped at the ends and the meat must be unrolled with the teeth.
Polenta concia (Valle d'Aosta) and taragna (Valtellina): both versions are excellent variations of alpine cuisine. The first one sees the fontina as a main ingredient on a nice steaming polenta: each individual pan sees alternating layers of polenta and fontina with a final melted butter. To be served hot. The Valtellina version, instead, wants the polenta prepared with a mixture of cornmeal and buckwheat. Towards the end of the cooking, a generous quantity of Casara cheese must be added to the polenta and, in this case too, butter.
Canederli: typical of Trentino Alto Adige, these are big dumplings traditionally made of stale white bread, speck, onion, chives and parsley. These meatballs are cooked in broth and served in bowls or drained and sauteed with butter and sage. A real treat! Besides the traditional version there are several variations: cheese, pumpkin, herbs, spinach. And each one is absolutely worth it and should be tasted!
Apple strudel: we finish with the classic alpine dessert. Whether it is pastry or strudel pasta, this dessert is good in all its versions. The filling, however, never changes and in both Trentino and Alto Adige it includes apples, browned breadcrumbs, cinnamon, pine nuts and raisins. The classic recipe then has, of course, numerous variations throughout the Alps: those who add almonds, chocolate and reds, this dish is versatile and good in many ways. To be tasted lukewarm and paired, according to season, with creams or ice-creams.
Ilaria Roncone
READ ME IN

Italiano