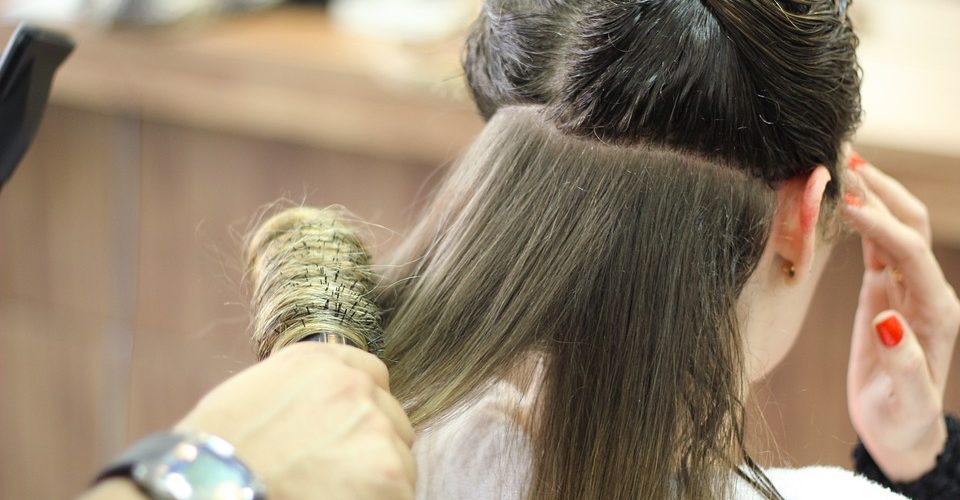 25 June 2018

•

Francesca D'Arienzo
Luxury hairdressers: 5 salons where to get the best Italian hairstyles in the country
READ ME IN

Italiano
«Every woman's desire is to rely on the hands of someone who can make them beautiful and irresistible: this can become reality thanks to the choice of the right hairdresser. Here is a list of the best luxury hairdressers around Italy where to get the best Italian hairstyles possible. »
Easter is indeed a time for cleaning, but above all it's a time for changes. Between highs and lows, in fact, summer is approaching at a quick rate, which requires a rearrangement of the wardrobe and, why not, even your haircut. A choice that almost every woman struggles with, looking for the right cut, without incurring unpleasant surprises. It is not simple, of course, especially if you do not rely on great professionals in the industry. For this reason, here are 5 of the most important luxury hairdressers in Italy, real boutiques which can give us enchanting Italian hairstyles.
ALDO COPPOLA
First on the list of luxury hairdressers is Aldo Coppola, who does not need big presentations, as it is definitely the most important name in the industry. Aldo Coppola started working when he was 12 years old in his father's salon and already at 15 he received a special recognition in the Italian Women's Hairstyle Championship.  Styling flows in his veins and in 1991 he opened the first salon in Corso Garibaldi in Milan. In 1993 it presented the franchise system that currently has more than 50 affiliates throughout Italy. He was the one who invented the shatush, or the technique that allows you to gradually lighten the lower part of the hair to the ends. The waves are the hallmark of the Aldo Coppola salons, combined with the ability to understand with a single glance what the perfect cut is for every woman. Style, creativity, services and professionalism are the key words that best represent his philosophy. Prices range from medium / high in which a cut by the artistic director is € 30. Color, shatush and keratin treatments are from € 40 to € 80.
CHIMICA ZERO
Imagine being in a welcoming place, perfumed with aromatic plants: it is not a dream but it is reality. It is one of the best luxury hairdresser salons in Italy.  The first salon where hairdressing, aesthetics and naturopathy come together in a single eco-bio space opened in Bologna, in Via Fratelli Rosselli, 8 A/B. It is a place in which to relax and entrust the hands of a natural beauty expert consultant for the body and hair. You can be pampered by a whirlpool on a chaise-lounge during shampoo or a facial treatment based on botanical and biological products. This and much more is possible from Chimica Zero, a luxury hairdresser salon designed according to the new concepts of sustainable luxury and green chemistry. If you want to get a great Italian hairstyle here, the price ranges depending on the treatments: the salon also provides packages with several sessions to experience a continuous relaxation experience, such as, for example, the 6 session program for the treatment of skin abnormalities, at a price of € 72.
ANTICA TINTORIA 14
One of the most appreciated luxury hairdresser salons in Italy, whose mission is to take care of the person and the way in which he lives through sustainable actions that go beyond the use of natural products. Antica Tintoria 14 is located in Florence on the Lungarno delle Grazie 14/16, in a location rich in history since, in the 15th century, it housed a dyeing house where Florentine fabrics were colored. A careful and qualified staff is able to offer customers a total look advice based on the needs and characteristics of each. The price range is average as cut + blow-dry + restructuring has the cost of € 23, but several packages are also offered to those who want to receive more treatments.
TESSIER HAIRDRESSERS
Two brothers, Giuseppe and Carlo, with the passion and determination that distinguished them from an early age, opened one of their luxury hairdressing salons Tessier Hairdressers in 1983 in Rome; the first was opened in Cinecittà and the second in Piazza di Spagna. Even today these luxury hairdressers are at the forefront of cutting, dyeing and styling with their ever-evolving creativity. In addition to the professionalism that distinguishes them, their team has participated in many events such as the International Tennis in Rome, the Venice Film Festival in 2016 in which he dealt with the greatest cinema and TV divas' hair styles. The price range for an Italian hairstyle is medium to high: fold € 50.
BALATO
In the city of Naples in Via Settembrini, 32 we find Genny and Mariano Balato's salon. Their motto is: enter as you are, go out as you wish. A promise, a guarantee. Their philosophy consists of enhancing the femininity and sensuality typical of women, through the technical and stylistic abilities of every hairstylist who works for Balato. Hair is a precious material that is shaped in a unique and personal way to create an individual and original look. It also offers a line of products signed by them, able to give shine to the hair of every woman. Luxury, elegance and refinement are enclosed in this treasure trove of beauty in the center of Naples.  If you want to get an Italian hairstyle here the price range is medium / high, but we are still talking about one of the best luxury hairdressers salons in Italy … needless to add more!
Francesca D'Arienzo
READ ME IN

Italiano