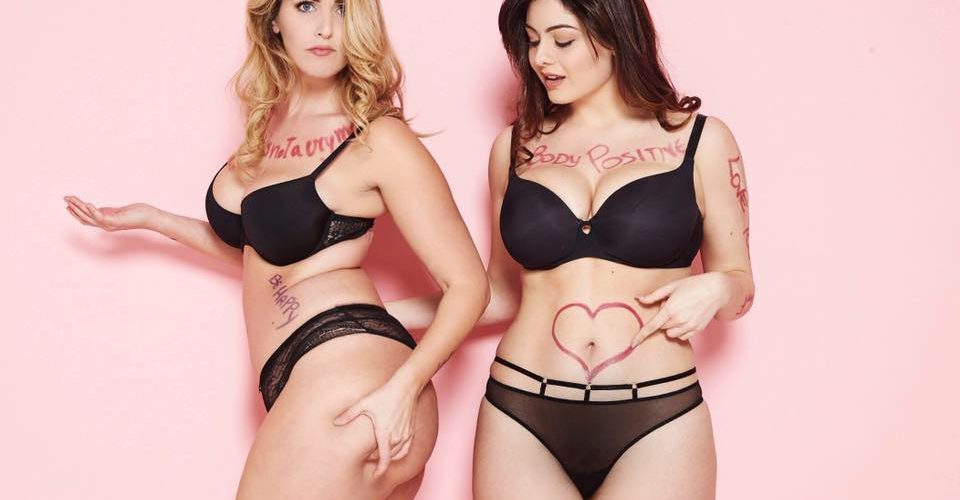 22 June 2018

•

Anita Atzori
Curvy models: the most requested Italian models
READ ME IN

Italiano
«They are beautiful, soft and tremendously sensual. Discover with us the most popular Italian curvy models of the moment!»
If the androgynous, spindly and size 38 beauty was the biggest trend in fashion for almost twenty years, now the games have been reversed. Curves, soft shapes and irrepressible sensuality are the new beauty, or perhaps the most representative for those who consider fashion not a catwalk, but a street phenomenon. Curvy models are the new frontier of the Italian fashion system. Even in Italy there are many girls who aspire to become icons of curvy beauty, not just to break into a sector that is still too conformist and linked to the dictates of the trade, but also as a purely ideological mission of the female universe. In Italy, especially in recent years, there are many castings that from month to month that select new size 46 girls to bring to the fore, and there are also many agencies that are born with the aim of promoting a more democratic and truthful beauty. An example? BeautyFull Models is an agency founded by the talented Mirella Rosato, based in Milan, which deals with finding the best Italian models with curves.
A combination of femininity, character and beauty outside the box, make this company the best talent scout for the search for national and international curvy models.  Snap Italy too today will delight you with some news on the most popular Italian curvy models abroad and in the country. Women with a strong personality, characterized by perseverance, determination and unheard of good taste. Curves from size 42 up representing the best changes in Italian fashion, and at this point even overseas. If in America the curvy models have become the main antagonist of conventional fashion with Ashley Graham, in Italy our women are not far behind. Discover these Italian models with us
Our first of the splendid Italian models is a beautiful Sicilian, now transplanted in the capital, who tries to fight bodyshaming with her blog called Morbida, la vita! (Life, so soft!). She is a successful curvy model, currently represented by the abovementioned BeautyFull Modes agency. But not only, in addition to best representing the stereotype of curvy models in Italy, Giorgia is also a career woman; at 33 she is an important social media manager, as well as editor of numerous articles for Donna Moderna and Tess. She does not define herself as a life coach, but through her professional and media activities she wants to show how much it is possible to change a society that is still somewhat suspicious of the curvy beauty world, proposing canons and trends that can satisfy even those who are not in front of a camera, or the sculpted body of certain women in sight.
In short, that of Giorgia Marino and Morbida, life! is not just a passion for fashion and trendy clothing, but an input to creativity and self-acceptance. Hers is not a fashion blog, but a container of ideas and testimonies that tell her past as an overweight girl and her struggle to improve, without however canceling out or giving in to drastic changes: a way to make peace with one's forms and finally be able to be trendy in one own's way.
She got second place at the beauty contest Miss Italia in 2016, and from that moment her life changed, or maybe even Italians started to change. She's of Salernitan origins, but her beauty has led her to get around all over Italy. This curvy model's curves are now in the public domain, and thankfully, we would like to say! Yes, because her story is really a testimony of how beauty is immutable and in some ways stronger than "tradition". The results she achieved at Miss Italia, a program of traditionalist beauty and typically Made in Italy, did not only reflect the jury, but also all those people who watched from home and perhaps began to understand how being fit does not necessarily mean being beautiful. Enrolled in the faculty of engineering, Paola Torrente is one of the most popular curvy models in Italy and beyond. Her size 46 has become the symbol of living well, or rather of living without prejudice. Her dark eyes, her olive skin, and her sensuality make this beautiful girl the best example of the Mediterranean woman par excellence. Congratulations, Paola!
She is 28 years old and is a very fierce size 48. Hers is a great example of how curvy beauty can get on the catwalk without anything to envy to the classic 50 kg or less models. Her rise to success came during the Milan Fashion Week in 2009, which acted as the springboard for a career full of satisfactions and success. Her debut on the catwalk came with one of the sacred monsters of Italian fashion, which coincidentally celebrates curvy beauty in Italy and around the world. Elena Mirò chose her out of 800 participants for a fashion show, where she best embodies the Made in Italy beauty prototype. This icy-eyed girl with an angelic face is among the most famous Italian curvy models, as well as the creator of one of the most followed and appreciated blogs by young size 46 girls. Love Curvy is a page, a meeting place, and an important hand baggage where to place dreams and passions in total freedom. Laura Brioschi updates and constantly presents new ideas, hobbies and proposals ranging from food, to leisure, to fashion and make-up, to entertain the social audience with a smile and a little softness.
Born in Calabria, Francesca is a television host and among the most popular curvy models of the peninsula. Her strong point? Without a doubt the physicality of an hourglass and that Mediterranean beauty that is in some ways Arabic. She climbed the catwalks after taking part in Miss Italia in 2011, which saw her as the winner of the Miss Italy Curve category for the fight against anorexia. She still did not know that soon she would become one of the most popular curvy Italian models of the Italian pret-à-porter. In fact, she walked catwalks of the caliber of Elena Mirò, Krizia, Luisa Viola and Fiorella Rubino. She currently conducts television entertainment programs, without ever losing sight of her studies in economics and her great passion for fashion and lifestyle.
Our last Italian model was born in 1992 and is originally from Erice, a small town in Sicily. She took her first steps in the fashion world through the Miss Italia program and was soon noticed by the BeautyFull Models agency. Her curvy and soap and water beauty make her one of the well-known faces of the fashion curvy industry. She has many passions including fashion, acting and journalism. Her big, sky-colored eyes have bewitched everyone and her great commitment to the positive body world makes her one of the most sensitive and socially sensitive curvy models.
Anita Atzori
READ ME IN

Italiano