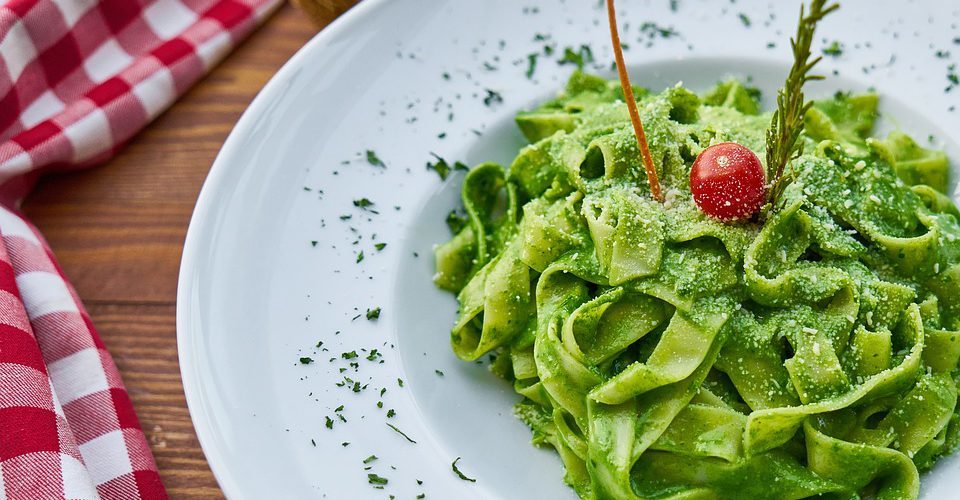 25 June 2018

•

Marcella Scialla
Best Vegan restaurant Milan: eat healthy but with taste
READ ME IN

Italiano
«Who said that eating vegan means giving up taste? Rich, healthy and tasty meals are also possible by giving up meat, fish and animal derivatives. If you have already adopted a vegan diet or you like to experiment with new flavors, here are 5 of the best vegan restaurant Milan that you should definitely try! »
When it comes to vegan cuisine, the bias is basically the same: ok, it will be healthy, but the taste? Often we tend to think that the vegan diet is made of only salads, seeds and vegetables, but here's the good news: it's not like that! If you think about it, even a simple tomato pasta dish – a pillar of Italian cuisine – is a great example of a vegan meal. Combining taste with respect for the environment and all its forms of life is therefore easier than it may seem. Not only that: the vegan cuisine is anything but boring. Original dishes, creative and appetizing on the palate are also possible without the use of animal derivatives. In short, even if you are omnivorous, at least once in life it is worth trying. That's why today we present you 5 of the best vegan restaurant Milan where you can find original recipes with an amazing taste!
The venue. Not one, but two vegan Radicetonda restaurants in Milan, one in Piazza Buozzi and the other in Via Spallanzani. The restaurant is cozy and the vintagefurniture – strictly made of wood – is clean and essential; nothing artifact or too constructed, but all in line with the vegan philosophy and, therefore, with nature. A self-service restaurant with a relaxing atmosphere, whose respect for the environment is also reflected in the dishes, made entirely from 100% biodegradable material.
The cuisine. Freshness and seasonality are the concepts around which the menu rotates, offering vegan and organic dishes with a short supply chain. You can find burgers, wrappersand sandwiches stuffed with seitan, mayonnaise veg and beetroot ketchup, as well as vegetable and vegetable soup soups, centrifuges and desserts prepared without the use of refined sugars. In addition, all the ingredients used are organic: a burst of health, as well as taste. It's not a coincidence that it is one of the best vegan restaurants in Milan!
The venue. The restaurant, in via Valenza – a few steps from the Navigli – is welcoming and well furnished: informal yet elegant at the same time. The wooden furnishings and the green of the bamboo canes and the lush plants that decorate the room, reflect the philosophy of the restaurant, which wants to combine nature with the cuisine. Ghea was founded in 2012, in fact, precisely by the desire to make people aware of and bring people closer to a food culture in perfect harmony with the environment and respecting the ecosystem. Soft lights and light background music make the atmosphere charming at dinnertime.
The cuisine. Quality, sustainability and awareness are the fundamental ingredients of this real vegan laboratory, always looking for new and creative dishes. The menu is seasonal (therefore constantly changing) and offers dishes inspired by Mediterranean cuisine, obviously readapted in a vegan version. Among the goodies that you will find in this restaurant there are centrifuged fruits and vegetables, cold pasteurized beers, biodynamic wines, organic coffee. Particular attention is given to all food intolerances; in fact, the menu includes several gluten-freedishes, such as cauliflower cous cous, venus rice with walnut and pear butter and, on desserts, bites of dates, bananas and cocoa.
The venue. It is present throughout Italy with 20 storesand in Milan with two vegan restaurants: one in via Solferino and the other in Ripa di Porta Ticinese. Universo Vegano is the first Italian vegan catering chain, born from the desire to spread a sustainable lifestyle and in full respect of the environment. Vegan philosophy yes, but also commitment and willingness to satisfy all palates – therefore also vegetarian and omnivorous – creating a wide and varied offer, able to reconcile the tastes of everyone using products not derived from animals.
The cuisine. All the products used are handmade and made in Italy, without the addition of preservatives and dyes. The menu offers soups, salads, focaccia, sandwiches, wraps, pizzas but also delicious desserts. Do not miss this place, one of the best vegan restaurant Milan.
The venue. Minimalist designfurniture, colored chairs and lamps characterize this restaurant in via Castaldi, for a really cool Wood and vegetation are the kings in this place that is not only a restaurant, but also a food shop and bar, making it perfect not only for lunch and dinner, but also for breakfast with a rich selection of juices extracted from cold, fresh smoothies, fruit salads and cheesecake of every taste.
The cuisine. Not only vegan, but also raw food! Among the vegan restaurants in Milan this is perfect not only for those who have adopted a vegan diet, but also for all those who like to experiment new ways of eating and are curious to know unusual combinations and flavors. But what does raw food mean? It means that foods are cooked at temperatures that do not exceed 40° in order to keep all the nutritive principles contained in them intact; what derives from it is a rich, healthy, nutritious and above all tasty cuisine! Spaghetti with zucchini or carrots, avocado toast, soups, but also pizza – strictly vegand raw -: these are just some of the specialties you can enjoy in this restaurant. So, if you thought you could only find salads and seeds, you will now be pleasantly surprised.
The venue. This restaurant on Viale Enrico Martini – 5km away from the Duomo – is small but really cozy and the design is nicely curated. You can enjoy lunch and dinner in a quiet atmosphere, but not only. The restaurant, in fact, periodically organizes themed events for the psychophysical well-being of its guests. In short, an all-round cure of the customer, making it one of the best vegan restaurant Milan
The cuisine. The dishes, made with care and love, are really tasty and varied. The menu includes classics of the Italian tradition in veg version, such as lasagna with vegetable sauce and cannelloni stuffed with tofu and spinach, as well as cous cous, pizzas, cakes, strudel and vegan ice cream made with rice milk.
We have done our part by telling you about the best vegan restaurant Milan, now it's your turn to go!
Marcella Scialla
READ ME IN

Italiano